Ukraine Tours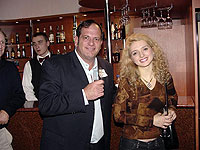 What is Romance Tour?
Romance Tour is a great opportunity to meet hundreds beautiful and marriage-minded Ukrainian women in person. Romance Tours are arranged for men seriously looking for long-term relations by Internet dating companies. Most of these companies claim themselves to be the best, the biggest, the greatest!

How to choose the right company?
There are a number of questions you should consider when choosing a company arranging your Romance Tour. Find out about pre-tour services and assistance; quality of guest accommodations; social parties and hospitality service during your Romance Tour. Be confident that what they are telling you is actually true, and actually what you will receive! Ask your friends, call past tour clients, check their reputation on the web using forums or news groups, check with the Better Business Bureau.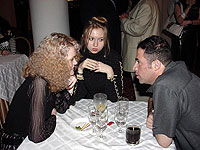 About Socials.
Our goal is to sponsor three large invitation only Socials during Romance Tour to the Ukraine. The Socials are usually attended by hundreds of attractive, intelligent, and marriage-minded women. We're doing our best to create an environment for the Social that serves to make both the men and the women as comfortable and relaxed as possible, in order to maximize everyone's chances of meeting that one special person. Each Social is attended by a different group of beautiful women. The Socials are fully catered events with food, light music, and refreshments. Even though most of the women understand some English, and some do speak it fluently, we will provide interpreters at no extra charge during the Socials.

If you are really interested in finding that special one to share your life with don't miss your chance - Romance Tour to the Ukraine.


Click on any of the following cities for detailed tour information for that city.
Kiev Travel Guide

7320 N Dreamy Draw Drive
Phoenix, Arizona 85020
(602) 553-8178
FAX (602) 468-1119

Contact Us



THIS PROGRAM IS THE SOLE PROPERTY OF KIEV TRAVEL GUIDE AND MAY NOT BE COPIED IN ANY WAY OR FORM WITHOUT EXPRESS PERMISSION FROM KIEV TRAVEL GUIDE.

© COPYRIGHT 1996-2023 - ALL RIGHTS RESERVED.