Ukraine's Best Hotels
Ukraine Travel Guide recommended Hotels
Most of the Ukrainian cities offer you a wide choice of accommodation from reasonably priced apartments to luxurious hotels in the Ukraine.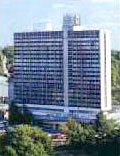 Rus Hotel
***
Kiev Ukraine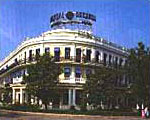 Oreanda Hotel
****
Yalta Ukraine
If you are interested in getting tourist information or hotel reservation in Ukraine, please do not hesitate to visit Hotels in Ukraine.
Hotels in Ukraine provides the comprehensive information about hotels in Kiev, Odessa, Dnepropetrovsk, Yalta and many other cities in Ukraine.
Kiev Travel Guide

7320 N Dreamy Draw Drive
Phoenix, Arizona 85020
(602) 553-8178
FAX (602) 468-1119

Contact Us



THIS PROGRAM IS THE SOLE PROPERTY OF KIEV TRAVEL GUIDE AND MAY NOT BE COPIED IN ANY WAY OR FORM WITHOUT EXPRESS PERMISSION FROM KIEV TRAVEL GUIDE.

© COPYRIGHT 1996-2023 - ALL RIGHTS RESERVED.